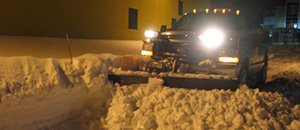 Nova Scotia is no stranger to harsh winters and copious amounts of snow. So whether or not Mother Nature goes easy on us, Leahey's wants to help with your snow removal needs. Most landscaping and construction companies kick their feet up through the winter but not Leahey's. We still run a full time operation for commercial snow removal in Halifax and surrounding areas. Leahey's has the staff and equipment to take on large properties and provide quality service. We plow many municipal and federal properties, schools, shopping malls, churches, and roads.
Contact us for a free estimate on full snow removal services for your business.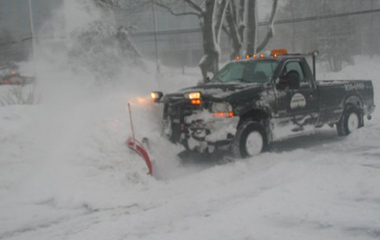 At this time we do not offer residential snow removal - please search your local yellow pages or Kijiji for residential contractors in your area.
Our snow removal season typically runs from November 1 – April 30 of each year, including full snow removal and salting of parking lots, sidewalks/walkways, entrances and exits, emergency doors and fire hydrants, loading bays etc.
We also offer snow hauling, and lot expansion – please contact us for rates.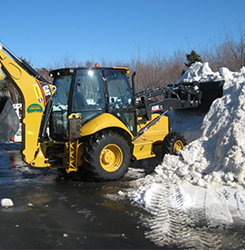 Leahey's Landscaping owns a variety of snow removal equipment, including:
Multiple trucks of all sizes
Loaders, backhoes
Bobcats, skid steers
Salters
V-Blades, straight blades, box blades, reversible blades, wings
Contact our office to arrange your free estimate today, and we'll see you when the snow falls.