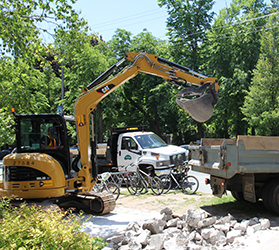 Construction is often a word that makes people groan. We at Leahey's, focus on making your project as stress free as possible. The process begins with a one-on-one FREE estimate with our company owner to discuss your vision, details and requirements for your project.
Leahey's Landscaping offers construction services to clients in the Halifax Regional Municipality and ensures the proper related procedures are followed during your project completion. We strive to keep your property clean and safe during construction for your family, pets or customers. All of our equipment operators are trained, experienced individuals who are familiar with the heavy machinery they operate as well the jobs they are used for.
We invite you to browse our gallery for past construction projects.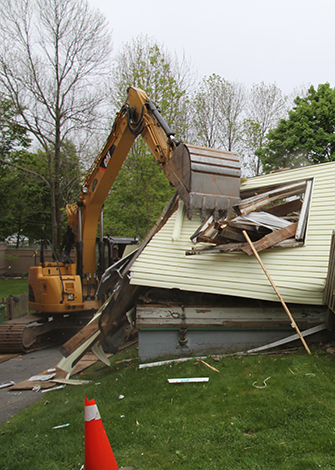 Leahey's Landscaping offers:
Excavation
Retaining walls
Concrete work
Interlocking brick walkways, patios, driveways
Demolition (e.g., decks, fences, swimming pools, sheds, houses)
Rock breaking/concrete breaking
Asphalt paving
Sewer and water line installation
Foundation waterproofing, drainage & new foundation excavation
Material delivery; lawn & garden soil, bark mulch, fill & assorted stone
Site clearing, grading/leveling, backfilling, material removal
French drains, trenching, and drain tile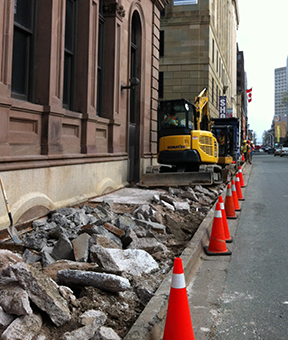 Leahey's Landscaping also offers rental of excavation equipment (with operator) by the hour or day.
Leahey's carries a wide range of excavation and construction equipment all of which is relatively new, well maintained and capable of getting the job done. Some of our equipment includes but is not limited to;
Large, medium and small excavators
Backhoes, bobcats and skid steers
Trucks/trailers of all sizes
Breakers/buckets of all sizes
Plate compactors
Ready to dig? Give us a call! Our construction crew looks forward to meeting you – there is no greater feeling then seeing the face of a satisfied client. We guarantee you will not be disappointed!