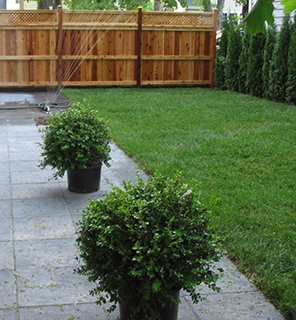 Leahey's Landscaping offers a full suite of landscaping services to both residential and commercial clients in Halifax and its surrounding areas including Dartmouth, Bedford, Sackville, Fall River and Tantallon. Whether your project is small and simple or large and complex, Leahey's is here for you.
The first step is calling for a FREE estimate, which is completed by the owner himself. Matthew has over 10 years experience in Landscaping, and along with our experienced and knowledgeable landscapers and most importantly your landscape ideas - we are certain the end result will be just as you imagined.
Over our years of business Leahey's Landscaping has established relationships with only the best suppliers and products to get the job done.
Feel free to browse our gallery for pictures on production and finished products.
Leahey's Landscaping offers:
Full property maintenance
Grass cutting
Shrub & hedge trimming
Fertilization, liming
Aeration
Spring & Fall clean ups
Garden beds
Tree cutting, stump removal
Brush removal
Soil, sodding, seeding
Mulching
Decks, gazebos
Fencing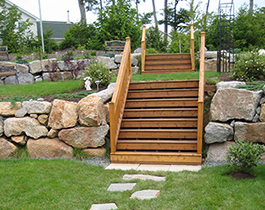 Leahey's Landscaping strives to give you comparable rates, if not better, to those of our competitors. We ensure your landscaping needs will be met with both a professional and experienced approach throughout the entire process.
After your ideas are pitched during the initial meeting with the owner, we are quick to send you a comprehensive estimate. All items within the estimate are specifically detailed to ensure you understand the cost breakdown of making your idea become a reality.
Contact Leahey's Landscaping today to set up an appointment.